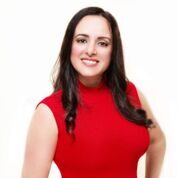 Diva K,

Owner
Having love and passion for the beauty industry for over 13 years, Diva's goals were to expend and help others grow in the industry. She also believes in getting the latest updates on beauty industry, the devices, techniques and products to assist clients better.
She loves her job and everything that comes with it, including being part of the community where she lives and has her business. As a part of it, she builds strong relationship with clients.
Recently she got a Massachusetts instructor license to be able to train and certify other estheticians on some of her techniques such as eyelash extensions and waxing.
Also after lots of research, including taking classes in Seoul, South Korea, Diva is very proud to have her own eyelash extension line called Diva K Lashes.
She is now able to provide other lash technicians with the best quality products and certifications needed to be successful in this service that is in high demand.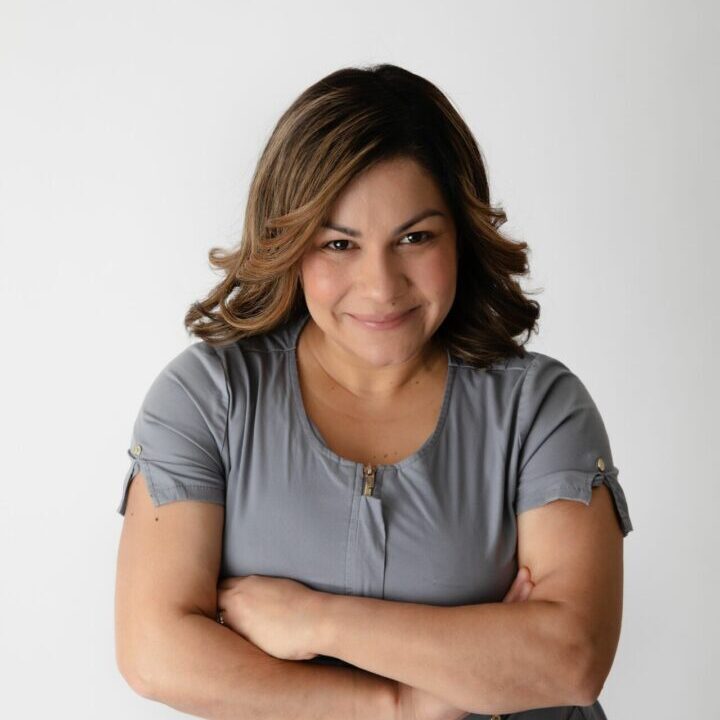 Lillie
Lillie is a certified Eyelash Extension Technician in PCA Skin Biology and Chemical Peels Certified Laser Genesis. She specializes in Microdermabrasion, Micro-needling and Vella ShapeIII.
Lillie graduated from Catherine Hinds Institute of Esthetics in 2013. Since then she has been practicing her love and passion for skincare. She is completely committed to work with each client's condition. She loves and enjoys helping them feel good about their skin and making them feel confident about themselves.
Lillie loves to learn and often keeps her knowledge and education up-to-date with new and advanced treatments in order to provide the best results. She is available for most of the services that we offer at Aroma Spa & Laser Center at our Westford location.
She provides:
Waxing
Eyebrow tinting
Eyelash extension
Facials
Chemical peels
Micro-needling
Vela-shape and body contour treatments
Makeup
Laser treatments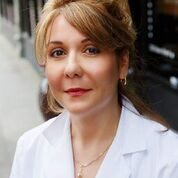 Ivette Fernandez RN,

Advanced Injector
In 2007, Ivette received her Associate of Nursing degree with high honors at Northern Essex Community College. She has served as a Telemetry and Medical-Surgical nurse at Lawrence General Hospital, in Lawrence MA.
She is also an advanced injector, sclerotherapist and skin care specialist, certified from Esthetics Skin Institute and Catherine Hinds Institute of Esthetics in 2012. She is currently a member of the Massachusetts Nurses Association of Esthetics.
Ivette's educational knowledge and practical experience is focused on helping her clients improve their image, utilizing the latest treatment for skin care and wrinkle reduction in the safest way. She is always patiently willing to listen to her clients' concerns to help them achieve harmonious, natural and long lasting results.
Noemi Laureano,

Licensed Massage Therapist
Noemi's passion is the need to help people, which prompted her career in massage. Shayna graduated from Salter School in Massachusetts and has 10 years of experience, and she could not be prouder of her career.
Certified by Premier Day Spa of

Lymphatic Massage
Dry exfoliation
Aromatherapy
The art of Touch.
Specialized in:

Lymphatic Drainage
Post Liposuction and Surgery Massage
Swedish Massage
Hot Stone Massage
Aromatherapy Massage
Deep Tissue Massage
Trigger Point
Reflexology Massage
Prenatal Massage
Sport Massage
Shiatsu
Waxing Certified by Catherine Hinds Institute of Esthetic
Patricia Souza,

Esthetician
Patricia Souza is a licensed Esthetician graduated from the Advanced Esthetics Program at Catherine Hinds Institute of Esthetics.
Patricia's major objective is to help people to be the best version of themselves, helping them to be more confident and satisfied. She loves what she does, and she is proud of the services she offers. She is continuing to develop her knowledge to improve and provide the best services every time. is extremely passionate about the services she provides and strives to educate each client about them. Sanitation and quality are her main priorities when it comes to her work. Her honesty and reliability allow her to build trusting relationships with her clients.
Certified in
PCA Skin Biology
Face and body wax
Chemical Peels
Dermaplaning
Ultrasonic
Body treatment
Eye Lashes Extensions
Eyebrow wax and tinting.
Microneedling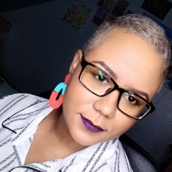 Ody Mercedes
Is our receptionist she has joined our team to help make sure your experience is flawless. Her warm smile and bubbly charm are so contagious that you will always want to come back. Ody's attention to detail will ensure that you are taken care of from the moment you call to book your appointment until you walk out the door looking and feeling fabulous! Ody is a perfect fit for Aroma Spa & Laser Center as she adds professionalism and warmth as you walk through our doors.
We know you will love her as much as we do!
Ody Certifications:
Licensed Cosmetologist
Barbicide Certified
Barbicide Covid-19 Certified
Bilingual: Spanish- English
6+ years of experience providing customer service.
Ines, Licensed Massage Therapist and Certified Polarity Practitioner
Ines had graduated in 2017 from Spatech Institute, where she studied Swedish Massage, Deep Tissue Massage, Hot stone, Sports Massage, Trigger Point, Pregnancy Massage and Polarity. Ines strongly believes in the physical, mental and emotional benefits of massage for everyone and is looking forward to offering her clients the ability to restore health, vitality and peace of mind. She loves integrating techniques such as deep tissue massage, myofascial work, trigger point release and energy work to create sessions that are both dynamic and deeply healing.  Ines is planning on expanding her knowledge to add modalities to her massage practice.
Specialized in
Swedish Massage
Deep Tissue Massage
Hot stone
Sports Massage
Trigger Point
Pregnancy Massage
Polarity
Choose to Loose
Lymphatic Drainage
Post Lipo
Vella-Shape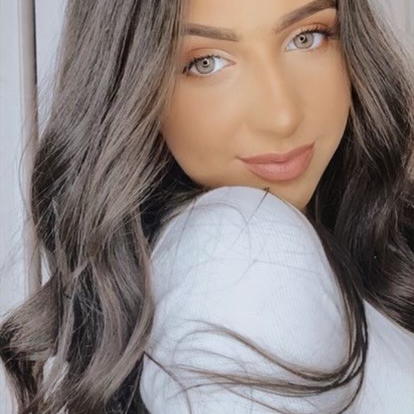 Payton Oswald, Licensed Esthetician
Payton had graduated from Catherine Hinds Institute of Esthetics Advanced Esthetics 900 hour program. Payton's goal is to have every client feeling their best and help make a more confident version of themselves. She loves the work that she does. Payton's passion for Makeup is what pushed her into this industry. Her passion to thrive within this path drives her to learn all that she can and to make every client have a relaxing and wonderful experience.
She provides
Dermaplaning
Eyebrow tinting
Eyelash extension
Facials
Chemical peels
Vella-shape and body contour treatments
Makeup
I got the Red Carpet Glow Facial this morning and it was absolutely amazing!! Not only do I recommend this service but this spa in general was awesome! Diva and her staff are professional and very pleasant. Thanks so much for an amazing facial! I will be back for sure!
Extremely professional, friendly, knowledgeable and accommodating. They offer SO many great services. Such talent there!!
Diva at Aroma Spa & Laser Center in Westford, is absolutely amazing! Not only is this place welcoming and cozy, the services that the team provides are top-notch. Diva is extremely knowledgeable and talented in what she does. She will answer your questions and will help you find the perfect products for your skin type. The "Diva's Facial" was extremely relaxing and my skin feels amazing. I highly recommend Aroma Spa. Thank you, Diva!
Going to Diva at Aroma Spa and Laser Center for years and just got a laser treatment at the new Westford location. Diva does an amazing job and is very knowledgeable in all laser treatments, custom facials and other skin treatments. The Westford location is beautiful and relaxing. I would highly recommend Diva and Aroma Laser Center to anyone!
Don't miss out on our OPEN HOUSE OR SALES EVENTS.
Perfect opportunity for you to meet our team,  see live demonstrations of our services, win raffles gifts and have a great time...